Happy Birthday MNR!!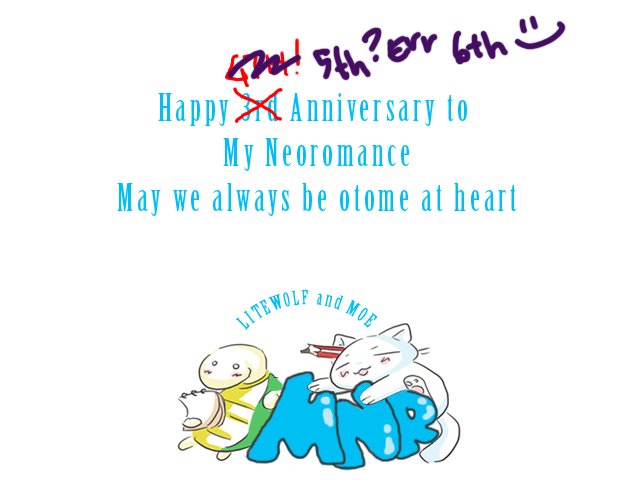 lol please ignore how lazy I am to make a new card
*gets shot*
Oh wow its already that time of the year? Was it 6th this year? Couldn't believe how time flies.
In the past 6th years, we are lucky enough to find friends along the way our fangirling that still stick with us and not just in our fangirling time. I know I did found some gems from this forum 8D
So today me and Litewolf want to share our happiness but lol litewolf is still busy working full time in Santa shop.
Its really hectic time of the year
. Rest assure that she will be here later on, bringing gift to share with all of you wonderful members of MNR. Just try to check this thread from time to time to see if she is already back here borrowing
stealing
Santa sleigh to bring joy to us all.
I wish everyone the best of luck with everything... Thank you for sticking with us in sad times, happy times, bad times and wonderful times we have in this forum. God bless you all~~
PS: Thank youuuuu Litewolf for heaven and hell moments in these past months. Lol it was worth it 8D
Cheers~~
- Moe -
EDIT: THE GIFT IS HERE GIRLS!