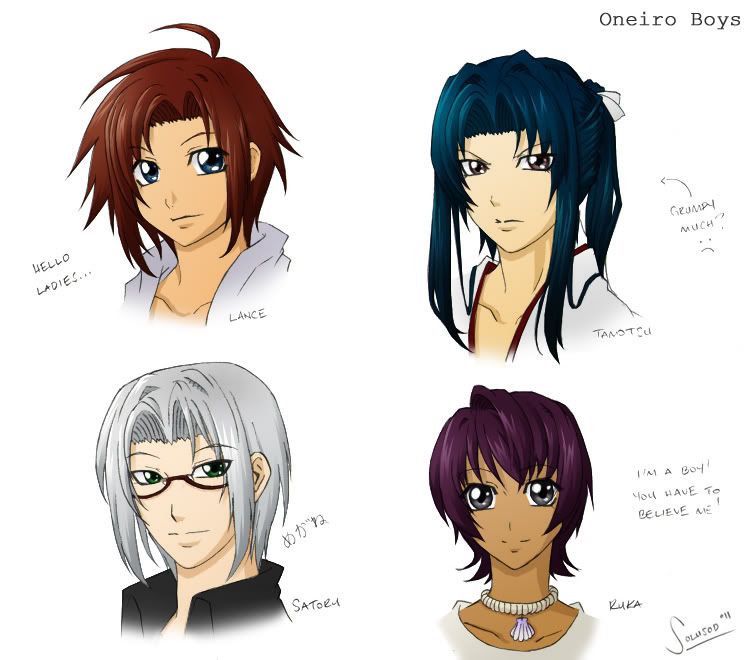 Another big update! I just finished working on a game for another group, and the lead artist for Oneiro has a free schedule, so after nearly two years (I know...), we're back on track!
I've included profile shots of the main four boys, and I'll be updating this thread with sketches and other things soon.
This game will have a completely original soundtrack as well as voice acting for all the males. Not sure if the lead female will be voiced yet. And as promised, it will be free! Estimated release date: Spring 2012.
Edited by sake-bento, 15 December 2011 - 08:18 AM.