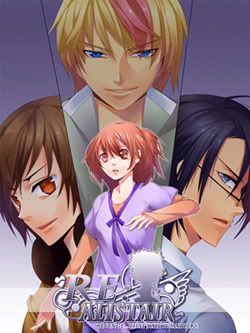 Official Page <-New!

Super Edit:
The extended edition it out! Please enjoy RE:Alistair++
The artist is the lovely and talented
tooaya
, and the heavy lifting for all the code is done by
Thee Forsaken One
. They both deserve a cookie for putting up with me, and I am so not kidding about this. If you have any questions, comments, or bug reports, feel free to post them and I will address them as quickly as possible.
Download links here:
http://www.sakevisua...r/download.html
(
And the new walkthrough
.)