The game came out today! Yay!
Anyways, it's sort of a spin off from VitaminX with the original cast returning. It basically has the same system as VitaminX Evolution, though tweaked just a bit. You don't have as many options as VitaminX Evolution. There is a story, which you must progress through in order to unlock the minigames. There are 26 minigames, I think there are 2 for each of the B6, 1 for each T6, and 7 with a mixture. I haven't gotten to the minigames yet, as I've just started playing.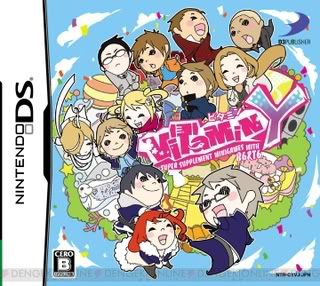 Edit -
So the way the game works is basically the same as VitaminX Evolution. Tapping the screen to progress through dialogue(or pressing the A button). The minigames are pretty fun. Tsubasa has the best one so far...it's so cute. You get to choose one of the B6 to walk around the school festival with, and I chose Hajime.